Johnny Ban That Gun!!
It looks like JFK flipped again. This time on a gun that
he once tried to outlaw.
At a Labor Day campaign rally yesterday, Sen. John Kerry accepted an ironic gift from a labor union representative. The gift, a Remington model 11-87 shotgun commonly used in hunting and recreational shooting enjoyed by millions of Americans, would be banned as an "assault weapon" under a bill that Kerry is co-sponsoring.

"The semi-automatic shotgun that Kerry accepted is one that he'd like to ban under his bill known as 'The Assault Weapons Ban and Law Enforcement Protection Act of 2003 (S. 1431).' Kerry tells union workers that he's a hunter, but the truth is he would ban their shotguns," said Lawrence G. Keane, senior vice president and general counsel of the National Shooting Sports Foundation (NSSF).
The truth is The Remington Model 11-87 is not an assault weapon. It is a commonly used hunting and sport shooting rifle. It is very similar to the gun I am holding in my picture in IMAO's Peace Gallery.
The difference between my Remington model 1100 and the 11-87 is that the 11-87 was introduced in 1987 and allows you to shoot the more powerful 3 inch cartridges where the 1100 only can shoot 2 3/4 inch cartridges.
Semi-Auto Remingtons are perhaps one of the most widely used semi-automatic shotgun. It is used for hunting and sporting clays. In fact, it is no more deadly than any other shotgun out there. Perhaps less so than others because of it's size and weight.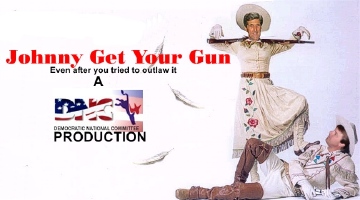 Posted by psugrad98 at September 8, 2004 10:34 AM